Casita
Master Bedroom Suite, Marble
Bathroom, Limestone Marble Floors, Kitchen,Terrace for Outside Dining,
Overlooking Main Sayulita Beach & Bay, Steps Thru' Gardens down onto the Beach and Sand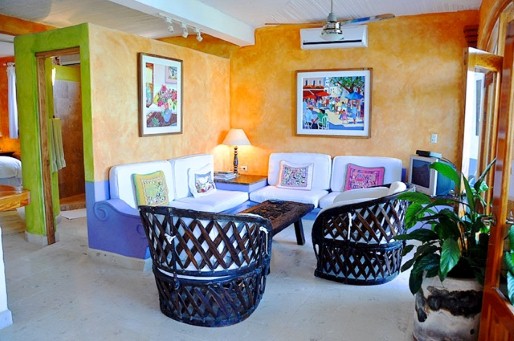 Casita Bougainvillea, is a 1 bedroom / 1 bath apartment with a lovely living room and a full kitchen.
It has a separate entrance from Casa Bougainvillea, has its own private deck with a great view,
and is only a few steps from the beach.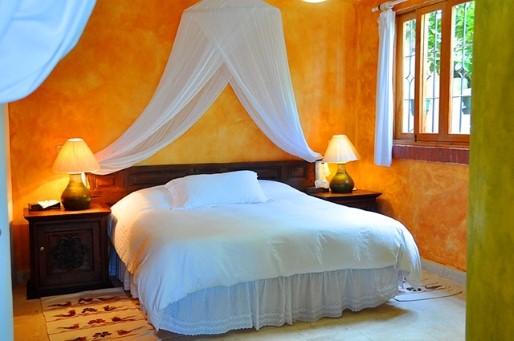 Casita Bougainvillea is luxuriously decorated, comfortably accommodating two guests!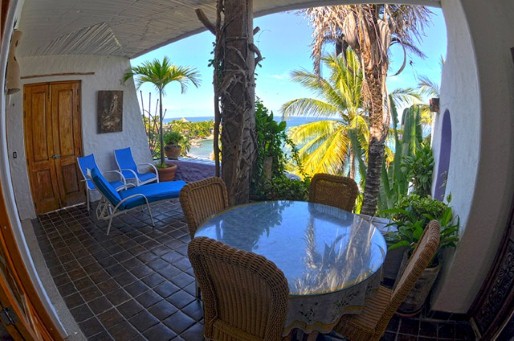 Casita Bougainvillea has its own romantic view of the ocean!