Amenities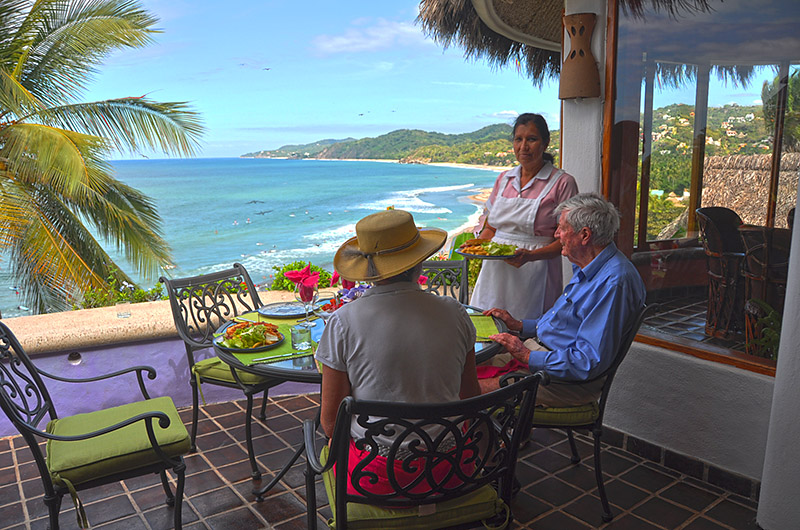 Nestled over the beach, this striking home, touched by morning mist or dusk's quiet light, welcomes you to seclusion in great luxury.
After finishing work for the day the staff retire to an extension of the property where they live unobtrusively and so are readily available when needed.
The sparkling modern kitchen comes equipped with every convenience: a Viking stove and oven, GE refrigerator with purified water and ice-cube maker, microwave and toaster ovens, coffee maker, a separate wall oven, purified water and a Texas BBQ Grill. On entering the living room from the kitchen is the Palapa bar. The TV, satellite, VCR, DVD and Music System are carefully hidden away in cabinets.